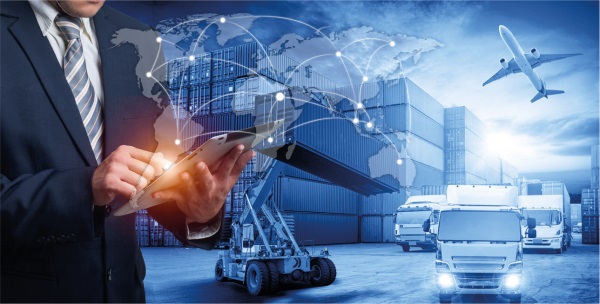 Proud to be Chosen as Your Trusted Partner
Worldcraft Logistics was named as a Top 20 Logistics Company by industry partner Transport Topics We are also very proud to be named the Top 30 Warehousing providers in the nation. Worldcraft has always taken pride in the fact that operation-controlled warehousing has been at the core of our solutions. However, in recent years, CEO Jimmy Worldcraft has sought to diversify our service offering. With the expansion of Worldcraft Logistic in 2020 and an all-new building in Rancho Cucamonga, expanding our brand to worldwide. Worldcraft is just as committed to growing as a freight company and a warehouse service provider. Worldcraft Logistics was named as a Top 20 Freight provider for 2021.
"When you think of Worldcraft Logistics, you have to consider our company tagline, One Partner. Many Solutions. We offer a complete suite of solutions with our dedicated staffs. As a Worldcraft Logistics Company, partners have full access across brands, to solutions and customer service dedicated to getting it right. We have grown in size, but our real focus is not size, it is in providing the best service we can to our partners. Staying focused on the different solutions offerings and brands allows us to grow, but only for the sake of providing for those that trust us with their business." Said Jimmy, CEO of Worldcraft Logistics.
About Worldcraft Logistics
Established in 2010, Worldcraft Logistic soperates an expanding network of freight forwarding and warehousing in California. This second-generation, family-owned enterprise provides leading-edge logistics, transportation, and supply chain solutions, coast to coast, through twos dedicated warehouse facilities. Known best for swift response customer services, competitive rates compare with market, all solutions needful for Amazon's seller.
VALUE INNOVATION
At Worldcraft we are always searching for the best logistics solution for you. We call this 'value innovation'. We will always try to provide more for less. At the same time, we take great pride in looking after all our people, partners, customers and stakeholders. As well as doing all we can to meet hard sustainability standards. For more information about our trend-setting logistics and deep-rooted values® please visit https://worldcraftlogistics.com